I've been working really hard with my daughter to learn her alphabets by using a number of tools like flash cards and workbooks. At the bottom of this post, I'm going to attach some FREE printable alphabets that you can also use with your toddler.
Here's an example of one of the learning games I play with my daughter using ABC flashcards.
Children are different so what works for one might not work for the other. You just have to try a variety of games and workbooks until you find what speaks to your little one(s).
One thing that really helped her to learn her alphabets is using workbooks that encouraged tracing. Even though she can't do it on her own yet, going through the motion got her to focus on the letter. Going over objects that start with the letter and sounding out the sound of the letter were also big factors in helping her to connect all the pieces together.
Here is one of my top recommendations: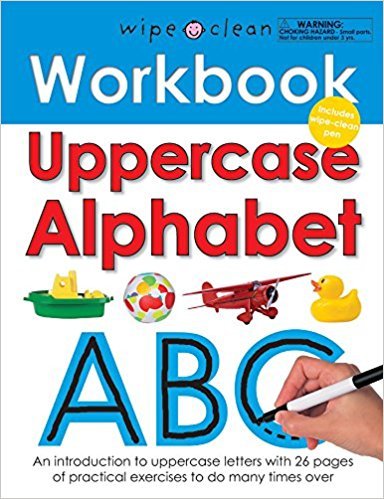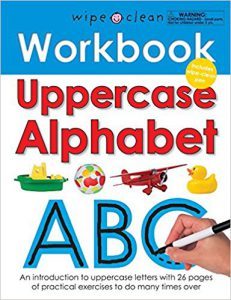 You can get this book for your kids because it is reusable. The marker works almost like dry erase on a whiteboard but not as clean. Even though it will leave an imprint, you will enjoy the fact that you don't have to keep buying new books.
This one is good for multiple uses before you have to get a new one. To aid in cleaning the marker, you can wipe it off right away after your child finishes tracing the letter. I also must mention that it is uppercase only.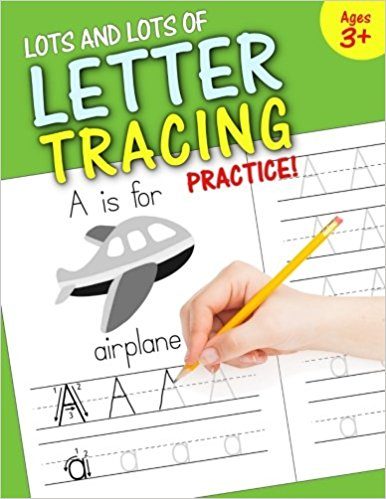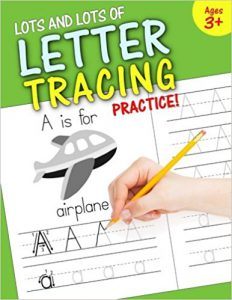 This one may be a little better than the above book because it includes upper and lower case letters. The drawback is that it is not reusable but there is plenty of writing space for each letter.
Another thing that you will like about this book is that it has words and images that relate to the letter. You can use them to explain what sound letters make, how to spell with other letters included and talk about the letter each word begins with.
One more tool that I think is important for you to use when teaching your toddler their ABC's are flashcards. You will use them to teach but even more so test their knowledge.
It's an awesome way to take the letter out of the familiar setting of their workbook and moving it to a space of its own. It takes a bit of time, of course, but by seeing, sounding and hearing the letter being said, they will eventually learn what it is.
Flash cards come in two layouts. You can get them with the picture, word and letter on the same side or you can get them with the picture on the back.
I prefer the ones with the picture on the back because they progress with your child. Once they learn what the name of the images are, you can easily test them to see if they remember what letter the name of the image starts with.
For example, the picture on the box shows the letter 'A' and the image and word apple. Once your child learns A is for apple you can test them by showing them the apple side and asking what letter does it start with. It is your choice if you say the word 'apple' or just show them the picture. Again, that will also depend on your child's learning level.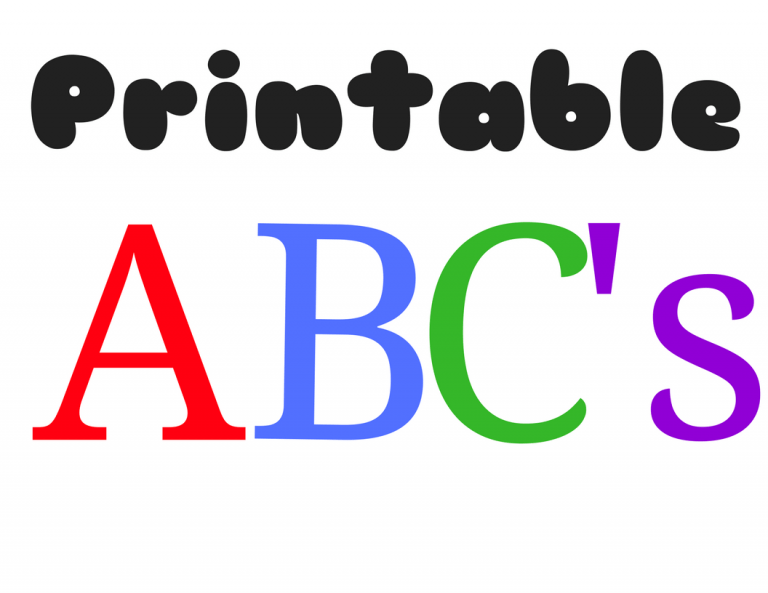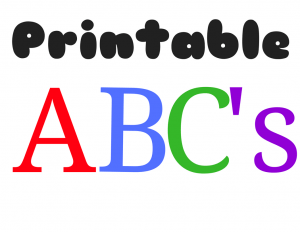 I hope that you get the gist of how teaching your child their alphabets can be a fun, straightforward process. It takes time for your child to learn but making it fun makes it enjoyable for them but you as well! As promised, here's your free printable alphabet package.
I created them myself so that your child can color them or trace them. You will find your child might just want to scribble all over the letter instead of tracing it and that's ok! Because the way their little minds work, they're still taking in the letter as it's supposed to be. It might seem a little strange but just trust the process 🙂
If you have any questions, comments or other feedback please do not hesitate to leave them in the comments box below. Also, if you are currently or already have gone through teaching your kids their alphabets, please share your knowledge and experience in the comments box below! We'd love to hear from you!
See you next time,
Mokey